There are many ways to contain animals. But which fencing is best for agricultural land? That comes down to budget and use.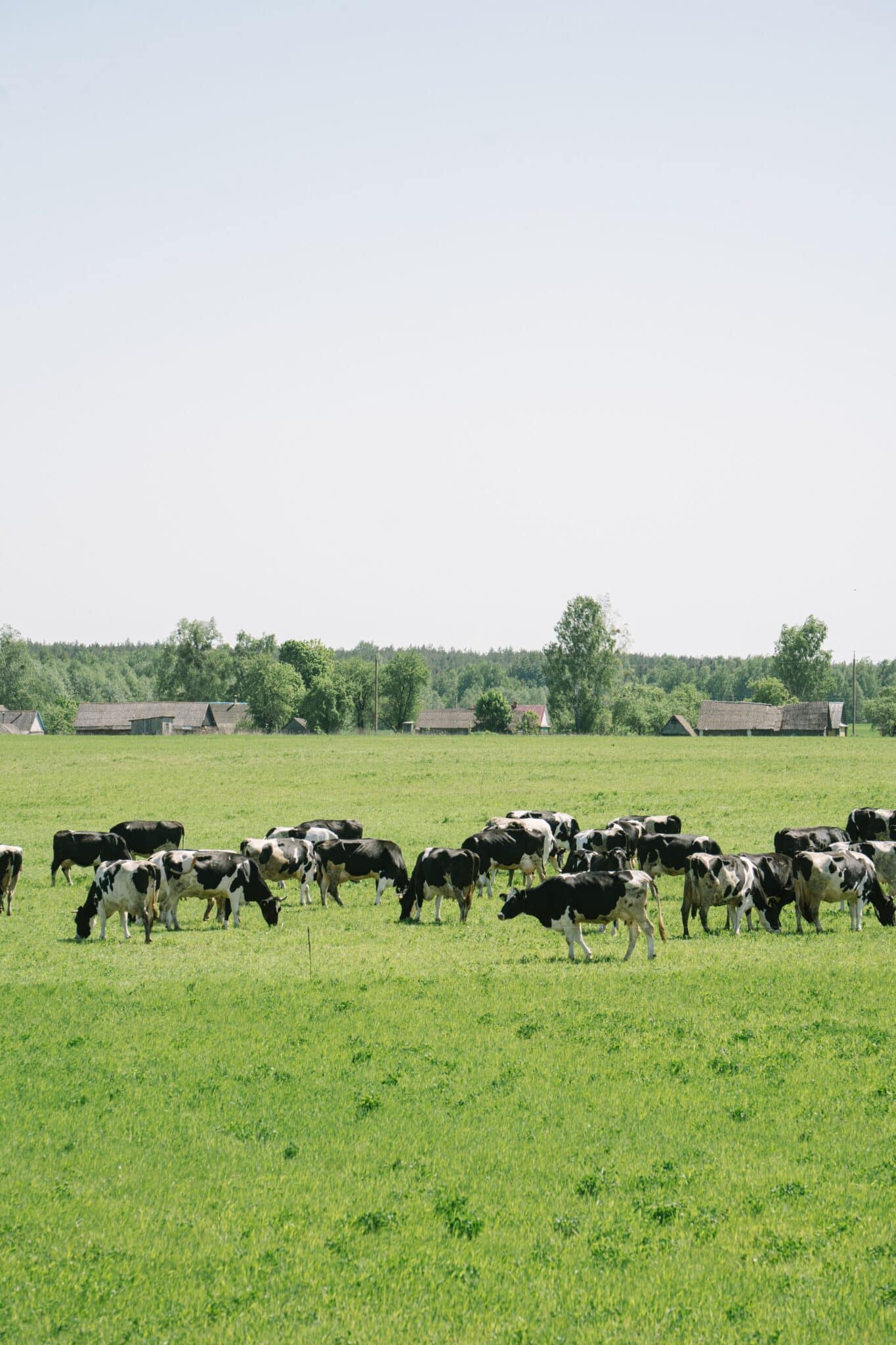 When it comes time to contain your farmland, having the right type of fence is crucial to security, crop protection, and the health and well-being of your livestock. Having a well-designed agricultural fencing plan helps to establish boundaries, deters trespassers, and can prevent your animals from going astray. But which fencing is best for agricultural land?
There are many different options. These include post and rail, woven wire, high-tensile, barbed wire, and electric. 
Post And Rail
Post and rail is a classic choice for farmland. This style of agricultural fencing is made of wood and can help contain large animals, such as horses and cows. Post and rail fence is an iconic site throughout much of America's farmland. It's highly visible and can be paired with electric strands or mesh wire for an even more effective containment system.
Woven Wire
Woven wire fence is a versatile and durable option for large farmland plots. It is constructed with horizontal and vertical wires that are woven together to create a tight mesh pattern. Woven wire agricultural fencing can help to contain goats, sheep, chickens, and more and offers great protection against most predators.
High-Tensile
High-tensile fencing is known for its strength and durability. This type of fence is ideal for large areas of land where you can't always see your livestock or the predators/poachers trying to get them. High-tensile fencing requires very little maintenance and can last for 50 years or more under the right conditions. High tensile fencing is often used in game preserves and for pasture management.
Barbed Wire
You've no doubt seen a barbed wire fence at some point in your life. It's been a staple among forms for decades. Barbed wire fencing is made of strands of wire with barbs strategically spaced along its length. It's very effective for cattle and other livestock and can work as a deterrent for both humans and predators. Barbed wire can, unfortunately, cause severe injuries to your livestock.
Electric
Electric fencing has gained popularity in recent years because it works and is fairly cost-effective. As a form of agricultural fencing, an electric fence delivers a mild shock to animals or people that come into contact with it. Electric fencing is adaptable and can be modified and relocated as needed. They're useful for temporary enclosures and for rotational grazing systems. The biggest drawback to electric fencing is that it becomes inoperable during a power outage.
Ultimately, the type of agricultural fencing you choose depends on your needed application, your budget, and whether or not you need a permanent solution or something only temporary. Regardless of which option you choose, work with a fencing solutions provider that can help you get installed and operational when the time is right.
If you're looking for an agricultural fencing product that fits your needs, contact Straight Shooter Game Fencing. Our experts will listen so that they best understand your concerns and recommend the fencing product that fits your budget.
Tuscumbia, Alabama-based Straight Shooter Game Fencing is the South's premier game fence provider. Offering high-tensile fencing materials and installation, self-install materials, water gaps, and custom gates and openers, Straight Shooter Game Fencing has a full line of products built for landowners. With nearly four decades of combined industry experience and thousands of miles of fencing installed, Straight Shooter Game Fencing has what it takes to get the job done to protect your crops, livestock, and land.