Fixed-knot high tensile net fencing is becoming more popular in agriculture for crop protection and animal containment including; cattle, goat, sheep, buffalo, horses. Two main reasons, in comparison to standard 5 - 7 strand barbwire, fixed knot net agricultural fencing is much more secure in containing animals and in protection against predators Another key factor is material and labor cost is approximately the same (note, this is in comparison to 5-7 strand barbwire). With Straight Shooter experience, state of the art equipment and lifetime workmanship warranty on ALL OUR FENCES (deer, game, high, or agricultural fencing). It's a no brainer. Call today for a free over the phone estimate.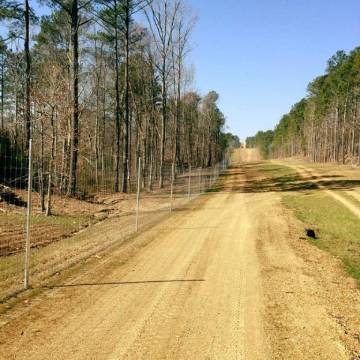 EXCAVATION
The longevity and functionality of your deer/game fence is affected by the terrain. The excavation and prepping of your fence line will serve as the foundation for the overall appearance and performance of your fence in the years to come.
CLEARING
A cleared right of way of a minimum 25' wide is required for equipment and materials during the installation process. We'll ensure that the clearing of your property is handled with care and handled in such a way as to leave your property better than before.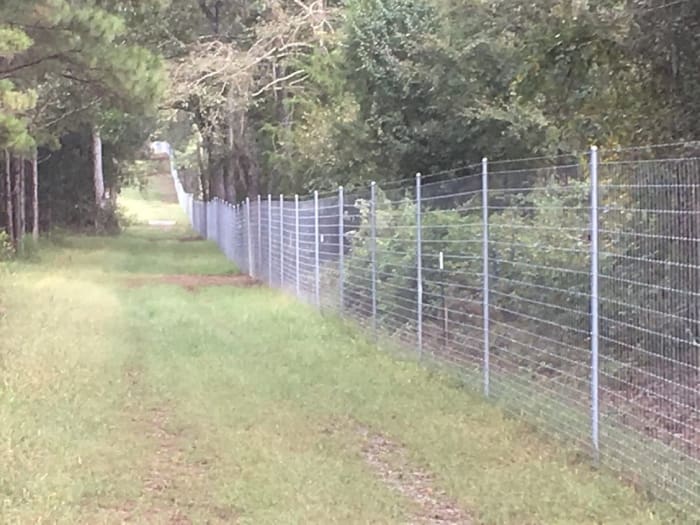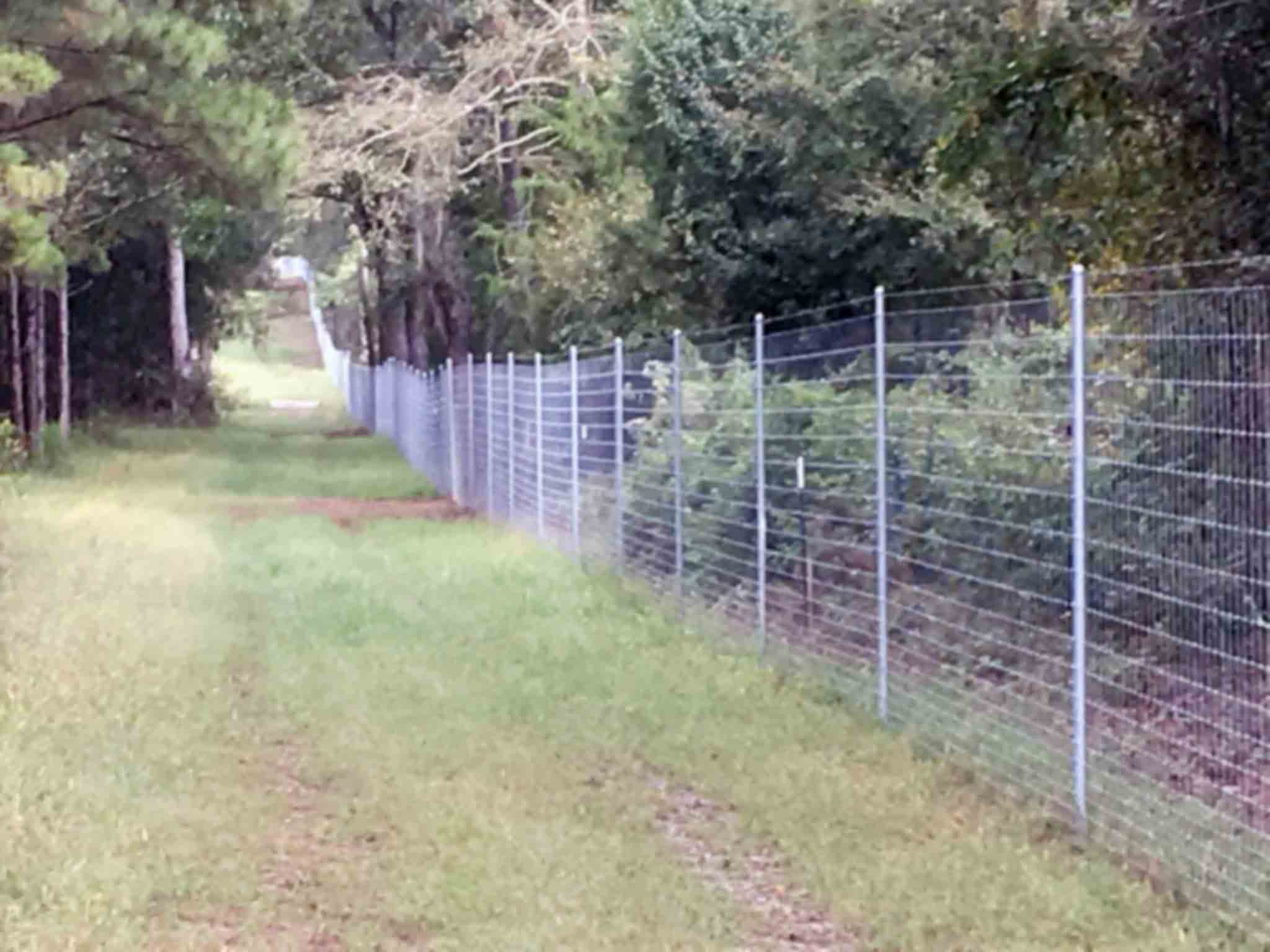 CLEARING
A cleared right away of a minimum 25' wide is required for equipment and materials during the installation process (and what to state something about how the right away is beneficial to the customer after we leave, just don't know the words).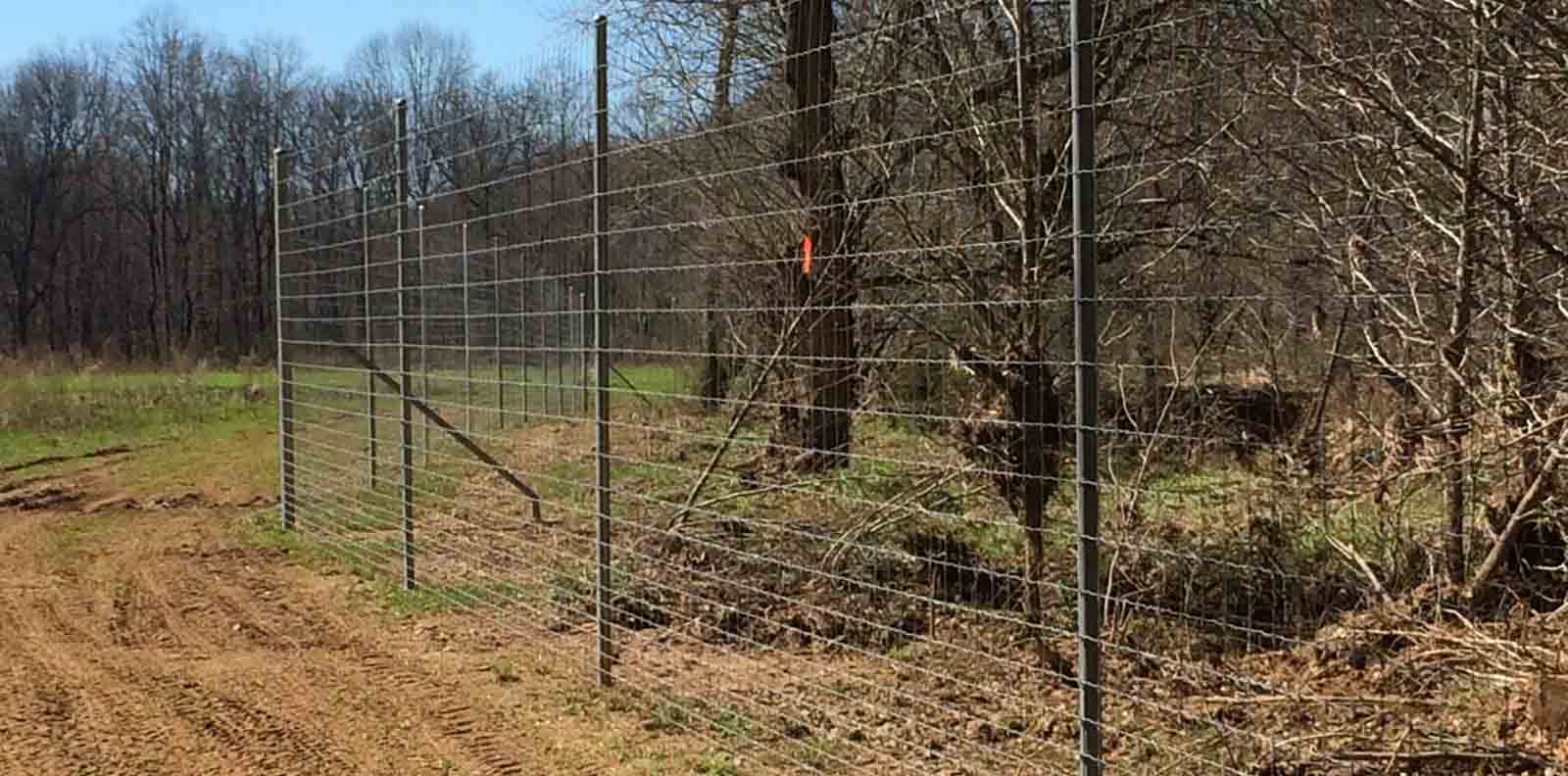 CONSTRUCTION
Our top-quality deer, game, and agricultural fence was designed with the forces of nature in mind and features high tensile, class III carbon steel wire. It is 4x stronger than conventional low tensile livestock wire and requires little in the way of maintenance. Ideal for animal containment, Deer/game fence will stand up to animal impact, snow load, stock pressure, and the occasional fallen tree without stretching out of shape. Our high tensile fixed-knot fencing offers many benefits including: Exceeds class III galvanizing standards, Less than 1% elongation, Extended lifespan, Absorbs shock and redistributes impact load for game protection, Installs on any terrain, Ideal for agricultural protection.
Frequently Asked Questions
Based in Alabama and proudly serving the contiguous United States, we've done just about every job you can imagine, in every place possible. No job is too big or small, difficult or easy. We're happy to help you find the perfect, custom solution for your personal property or commercial lot. We look forward to collaborating with you!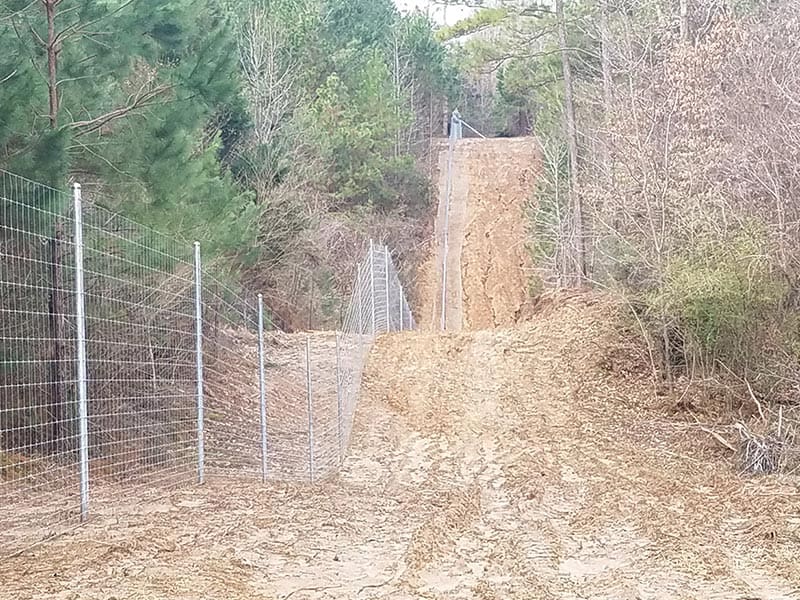 High-Tensile
Fence Installation
Designed with the forces of nature in mind, our high tensile carbon steel wire is 4x stronger than low tensile wire.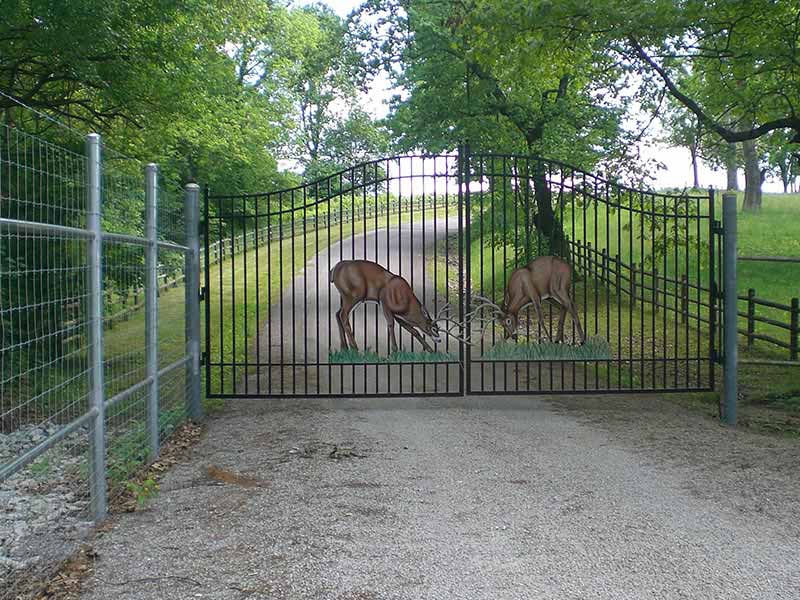 Custom Built
Gates & Openers
A quality entry makes a statement about your property and gives your guests an unforgettable first impression.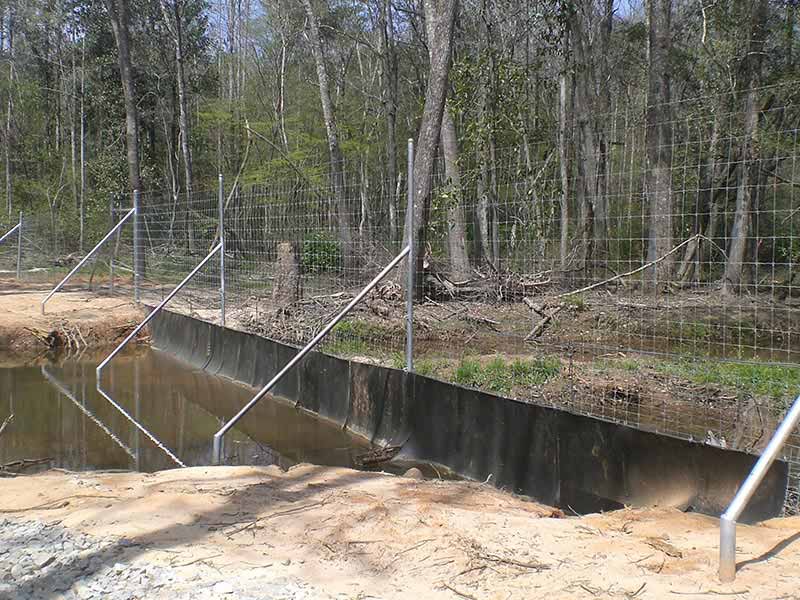 Custom Solutions for
Water Gaps
A custom solution that won't interfere with the natural flow but will safely and effectively keep wildlife out & livestock in.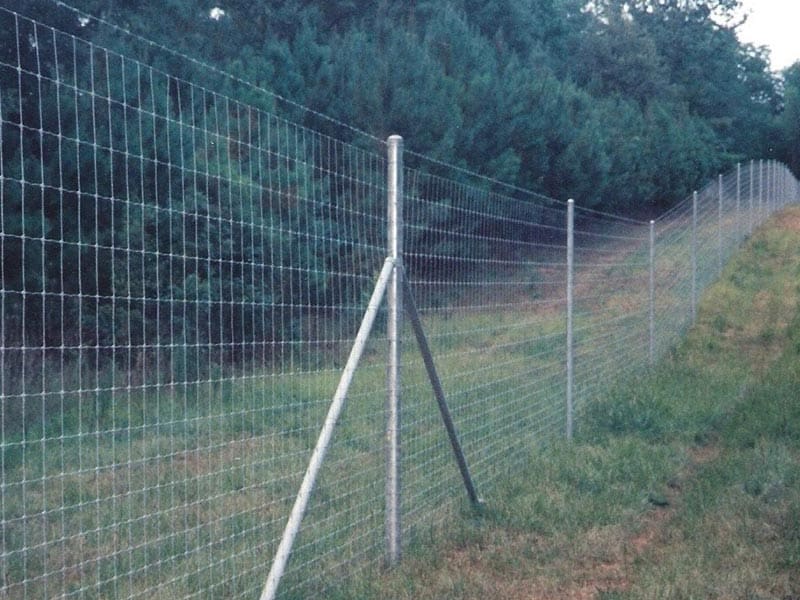 Fence Repairs
& Maintenence
Evaluate issues, anticipate future concerns, manage overgrowth, close unintended gaps, re-strain, & weld.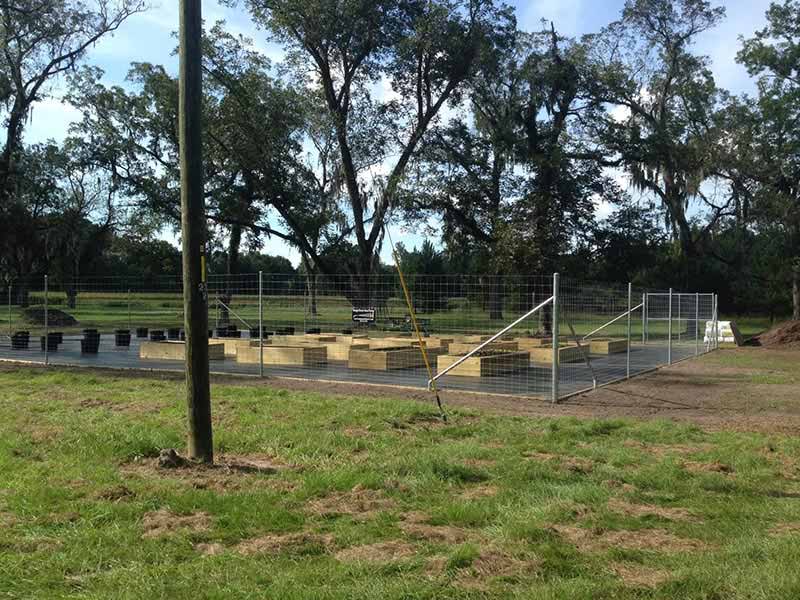 Fence Materials
& DIY Solutions
Because we buy in bulk, we can pass along extreme savings to our customers and deliver anywhere in the United States.
Contact Us Today to Schedule Your Free On-Site Consultation!
There's no project (or town) too big or too small - we'll go anywhere and quote anything in the entire USA!!!