What's the best fencing for farm animals? The answer truly depends on the type of animals you have, your budget, and space.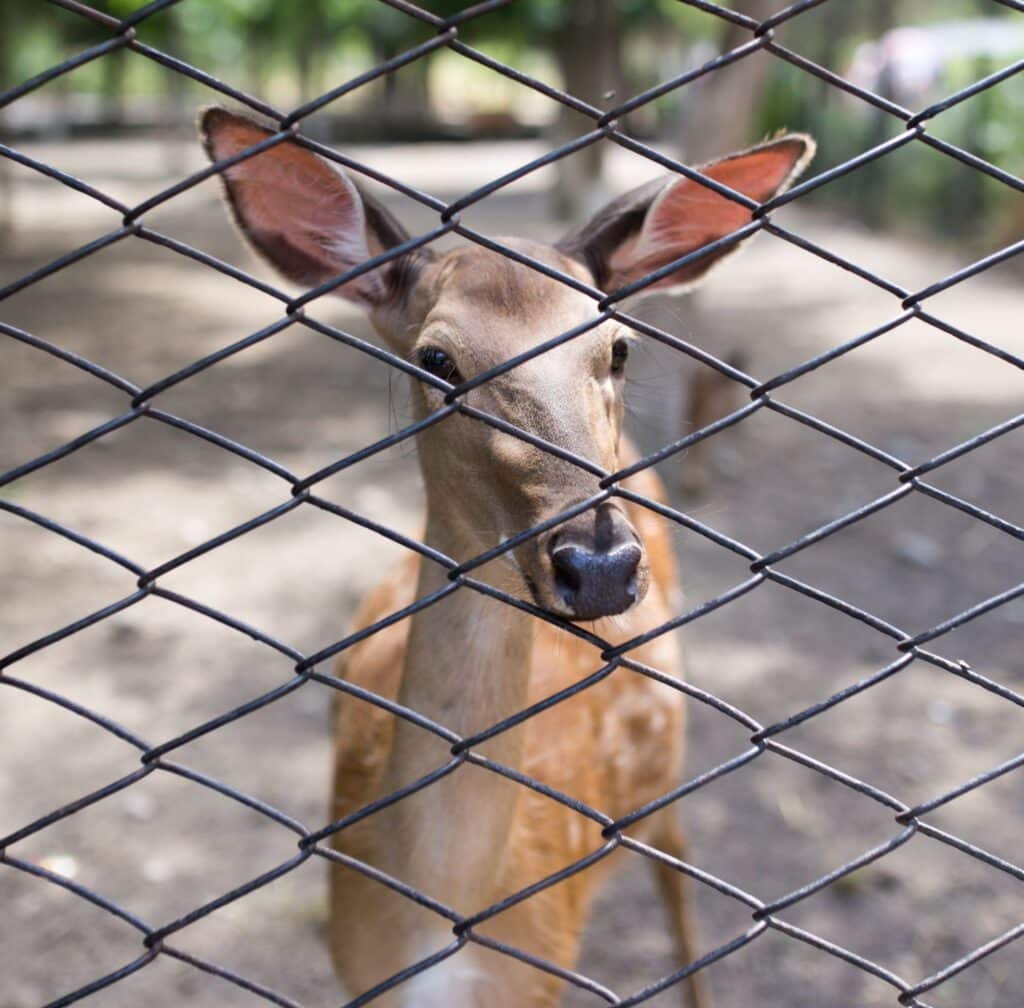 Whether you live on a sprawling farm or are ready to go off the grid on a small piece of land, you'll probably have animals. If you do, you have to keep them contained. But what's the best fencing for farm animals? That depends on what you've got. Let's take a look.
Horses
A horse is a horse, (of course of course!) and a horse will roam and run. Because of this, you want an agricultural fencing option that will keep them safe and contained. Your Mr. Eds, Secretariats, and Seabiscuits may do best with a wooden or vinyl fence or poles with poly tape to serve as a visual boundary. Keep in mind, however, that these types of materials are best installed by professionals and, when done so, can easily serve as a permanent solution to your horse containment needs.
Cattle
Barbed wire used to be the agricultural fencing of choice for cattle owners. Not today. Today's farmers want high-tensile wire fencing, which is heavy-duty, long-lasting, and low maintenance. The thicker the wire and post, the easier it is to keep these 1400+ pound cows and bulls safe, secure, and separated. While cattle are typically not highly active – they won't jump over your fence – and they're not exactly a target for many small predators, you still don't want to leave their safety and security to chance.
Hogs
When you have pigs and hogs, you'll also want high-tensile fencing. Contact Straight Shooter Game Fencing if you're unsure of your rough-in needs or if you don't know the type of gauge wire that's best for containing everything from Brookshires to Durocs to Chester Whites. Piglets are especially vulnerable to predators, so look for a fencing material that keeps the smallest of your animals from becoming something else's next meal.
Goats
Goats are the GOAT at escaping, and to keep your kids and ewes safe where they belong, you'll want a stranded wire fence, and ideally, one that's electrified.
What Is High-Tensile Fencing?
If you're not yet familiar with the term high-tensile agricultural fencing, it is simply a type of fence made from a combination of steel wires and other materials. However, unlike other types of fencing, high-tensile fencing is resistant to the weather and is highly durable. It's desired on agricultural lands because of its strength, versatility, and low-maintenance needs. High-tensile agricultural fencing is also cost-effective and, despite a higher initial installation costs, can save property owners money in the long term.
Whether you have one animal or just a few, you want to protect your investment. Agricultural fencing is one smart way to do just that, but no singular type of fence is ideal for every animal. Whether you have goats, horses, pigs, or something else, the experts at Straight Shooter Game Fencing can help you come up with a game plan that will keep your animals where they belong while deterring predators.
Tuscumbia, Alabama-based Straight Shooter Game Fencing is the South's premier game fence provider. Offering high-tensile fencing materials and installation, self-install materials, water gaps, and custom gates and openers, Straight Shooter Game Fencing has a full line of products built for landowners. With nearly four decades of combined industry experience and thousands of miles of fencing installed, Straight Shooter Game Fencing has what it takes to get the job done to protect your crops, livestock, and land.