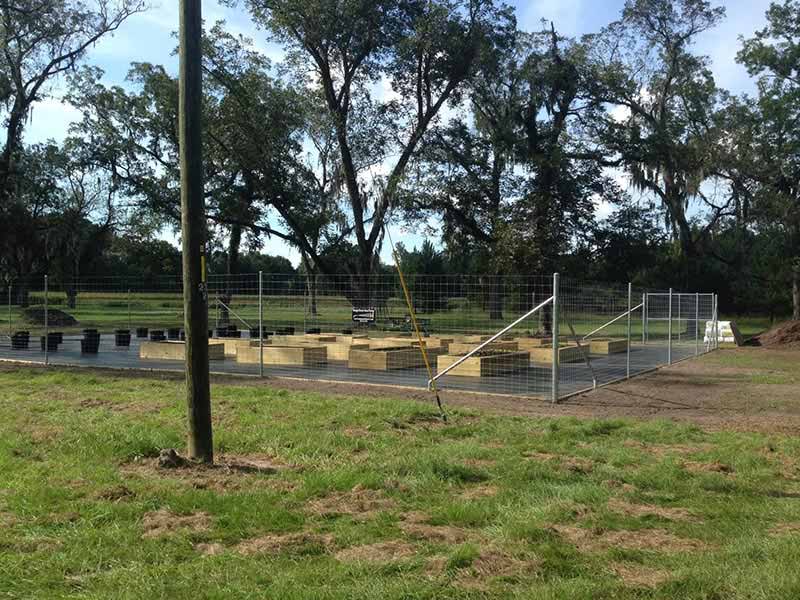 Many people wonder why the perfect game fence is important. The answer is that it protects your property, pets, and investments.
Game fencing is something that many property owners don't think about until they need it. There are many reasons why the perfect game fence is important, and it comes down to protecting your home and property. Choosing the right fencing materials and having it professionally installed is paramount to keeping your land and livestock safe and secure.
What Is Game Fencing?
Game fencing is simply a way to describe a style of fence typically used to discourage animals from breaching a perimeter or to keep other animals in. It's a bit different from standard residential fencing as it's much taller and usually has smaller openings. Game fencing is also high tensile, meaning it can stretch and pop back into place without losing integrity. While game fencing can enhance the appearance of a property, its primary purpose isn't to draw visual attention, but to reduce human and domestic animal interactions with predators, such as foxes.
High Tensile Material Matters
High-tensile, woven wire fences are built for utility. Although they cost more than a traditional chain link or barbed wire fence, high-tensile game fencing is rated to last for half a century or more. Game fencing built with this material requires little maintenance and winds up being the less expensive option in the long run.
Post Placement
When it's time to choose game fencing, look for a company that also prioritizes post placement. Game fencing posts may be placed anywhere from eight feet to 25 feet apart, and this will be determined by the installer during an evaluation. At Straight Shooter Game Fencing, we will evaluate your land and discuss your needs to determine the type of fencing that makes the most sense as well as to stick with a standard or custom post placement.
Bye Bye Barbs
Barbed wire fencing used to be the standard for keeping animals in. After all, we can't think of a single mammal that enjoys being cut and jabbed. Unfortunately, barbed wire is difficult to work with and can hurt your animals, especially horses, goats, and other enthusiastic explorers. Sadly, many landowners find out the dangers of barbed wire after a visit to the emergency veterinarian and the exponential bill that goes with it.
Great Gates And Gaps
Your gate matters almost just as much as the type of fencing that you use. A custom gate is a great option if you own a farm or ranch and would like your exterior to tie into your branding. Gates can come in manual or electric, and they can be designed to fit anything from a three-foot walkway up to a 16-foot wide drive-through farm road. Your game fencing should also include, if applicable, water gaps. These allow free access to your natural bodies of water while reducing animal losses.
When it comes to game fencing, there is a right answer and a wrong answer, but it depends on your needs, goals, and budget. It's an aspect of your landowning endeavors that deserves lots of attention. Choosing the wrong fence can hurt your animals and leave your investment vulnerable. Choosing the right materials, such as high-tensile woven wire, will keep the same safe. Ultimately, it's up to you, and the experts at Straight Shooter Game Fencing can guide you in the right direction.
Our primary service areas include Alabama, Tennessee, Mississippi, Louisiana, Florida, Georgia, North Carolina, South Dakota, and Kentucky, but we are happy to discuss delivery and installation anywhere in the US.
Tuscumbia, Alabama-based Straight Shooter Game Fencing is the South's premier game fence provider. Offering high-tensile fencing materials and installation, self-install materials, water gaps, and custom gates and openers, Straight Shooter Game Fencing has a full line of products built for landowners. With nearly four decades of combined industry experience and thousands of miles of fencing installed, Straight Shooter Game Fencing has what it takes to get the job done to protect your crops, livestock, and land.