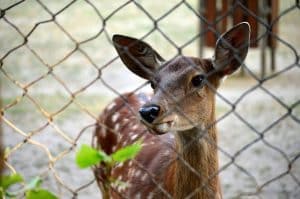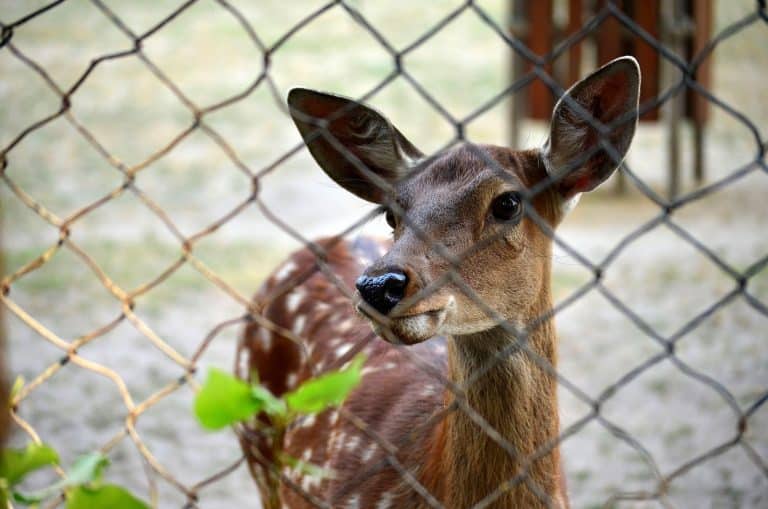 Drive around Nashville and you'll see that its landscape is marked by miles of fences. Symbolizing ownership and privacy, fences in Nashville and the rest of the state are governed by laws first instituted in 1858; these have been updated a couple of times since then. If deer fence installation is on your to-do list, here are Nashville fence law basics you should be familiar with.
Know your property line
Establish your property line before anything else. It would be a waste of your time and effort should you build an entire fence and find out later on that it stands on your neighbor's property without their permission. Knowing your property line is key to understanding the setback requirements for fence heights and materials. If you aren't sure of where your property lines begin and end, contract a local land surveyor to map out the boundaries of your property.
Setback rules for fences
While fences provide privacy and security, they can also be an obstruction if not properly installed. Here are the setback rules for Nashville; note that there might be zoning regulations and homeowners association restrictions that have to be considered.
Solid fences have a 10' front setback with the following exceptions;

Maximum height of 30" within the 10' front setback for solid fences.
Maximum height of 72" for open fences such as chain link or wrought iron within the 10' front setback.

A maximum 6' height for fences within the remainder of the front setback.
A maximum 8' height for fences in the side or rear setback.
Maximum heights are measured from the finish grade level on the side of the wall or fence with the greatest vertical exposure.
Corner lots have more specific restrictions, including a fence prohibition within the 35' visibility zone.
Recommended fencing materials
The following materials can be used in Nashville for deer fence installation and fence installation in general.
Woven wire or chain link
Wrought iron
Wood, vinyl, steel, or aluminum slats of no more than one inch by six inches in width hung vertically, horizontally, or diagonally between steel, wood, or vinyl posts no further than ten feet apart
Brick, concrete block, split-face block, dry-stack stones, or stones and mortar
Plastic or other synthetic material
For decorative fences, decorative-type split rail or dry-stack stone can be used
Barbed wire and electric fences are prohibited in residential zoned areas. To preserve their structural integrity, metal fences should be made with non-corrosive materials or should be treated to prevent rust while wood fences have to be painted, stained, or preserved. Broken sections of a fence must be repaired immediately.
To fence in or to fence out
Tennessee is considered a "fence in" state; a neighbor must therefore fence in his property to keep any escaped livestock out. If any property damage is caused by roaming livestock, the livestock owner is not liable for any damages if the neighbor does not have a fence or if the neighbor's fence is deemed insufficient.
On partition fences
Partition fences are the responsibility of both property owners even if one property owner has livestock and the other does not. Its construction and maintenance are to be shouldered equally by each landowner. In case of a costing dispute, a general sessions judge can step in and appoint three impartial citizens to assess the fence and provide an amount.
If one landowner refuses to maintain their portion of the fence, that person would be liable for any damages resulting from their negligence. Landowners can remove a partition fence only if the other party has agreed to it or if a written notice of the intent to remove the fence was sent six months in advance.
For partition fences that separate agricultural and non-agricultural land, the non-agricultural landowner may beg off from any responsibility for the fence. The disclaimer must be in writing and sent to the other landowner by registered mail; a written verification of receipt must be obtained. By giving up responsibility for the fence, the non-agricultural landowner may not hold the agricultural landowner liable for any damages that may result from escaped livestock due to the condition of the fence.
Note that pulling down a fence or leaving a gate open without permission from the owner is considered a class C misdemeanor.
Call Tennessee 811 no less than 3 working days and no more than 10 working days prior to your planned deer fence installation to make sure you don't cause any damage to underground utilities. This free service can save you a lot of money should you accidentally hit a utility line while digging.
Straight Shooter Game Fencing works with property owners throughout the US to provide the best deer fence installation at competitive prices. We guarantee a professional fencing installation on your property no matter the size. No job is too big or too small and no terrain is too rough. Get in touch with us to know more.